The Oceanogràfic Foundation released 20 loggerhead turtles (Caretta caretta) this afternoon on El Serradal beach in Castelló, which, coming from the nest discovered in the area in July 2019, have followed the "head starting" growth and development program in the Oceanogràfic facilities and the Seville Aquarium.
Four of the turtles, which received the names of Castelló, Miguel, Navel and Posidonia, had a satellite transmitter installed, thanks to the contribution of the Azul Marino Foundation, which will allow a monitored follow-up of the trajectory of these animals and a greater knowledge for science on their behavior on the high seas.
Those in charge of leaving these young chelonians in the sand were the mayor of Castelló, Amparo Marco, the Regional Minister for Climate Emergency and Ecological Transition, Mireia Mollà, the president of the Oceanogràfic Foundation, Celia Calabuig and a representative of the Local Police who intervened in the discovery of the nest.
The event was also attended by the general director of the Oceanogràfic, Eduardo Nogués, the director of the Azul Marino Foundation, Juan A. Romero, the councilor of Castelló, Ignasi García, the councilor for Animal Welfare of Cullera, Marta Tur, as well as members of the Conselleria y Ayuntamiento, the NGO Xaloc and volunteers from both foundations.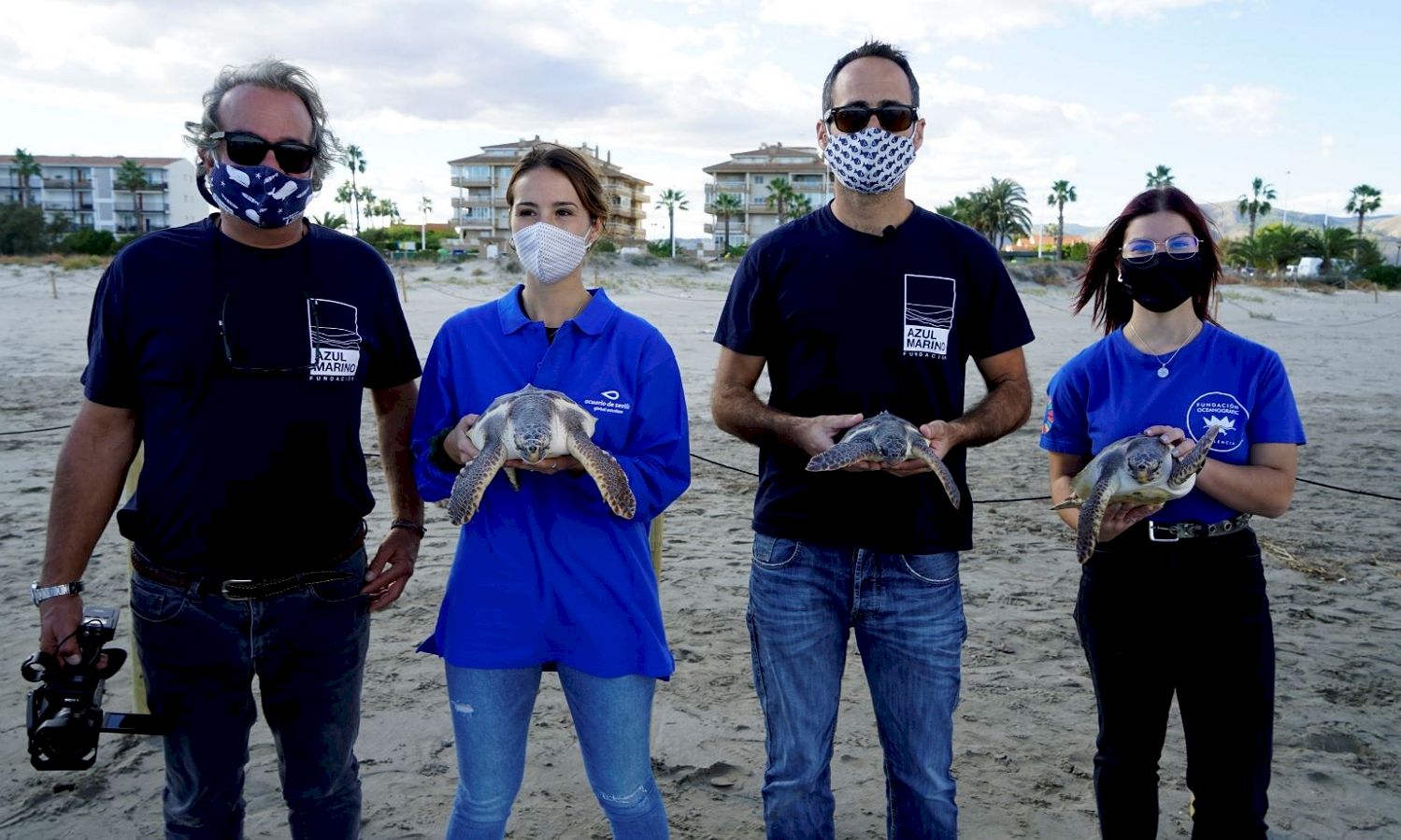 The turtles were included since their birth at the beginning of September of last year in the aforementioned "head-starting" program, the purpose of which is to ensure that the hatchlings reach the size, weight and sufficient swimming, diving and feeding skills to increase the possibilities. survival and elude most of their natural predators.
The experiences carried out so far allow great optimism, because the survival rates of these animals when entering the sea are around 90%, which means a success for the conservation of the species, since it is estimated that, Under natural conditions, only one turtle out of every thousand hatchlings survives upon entering the sea.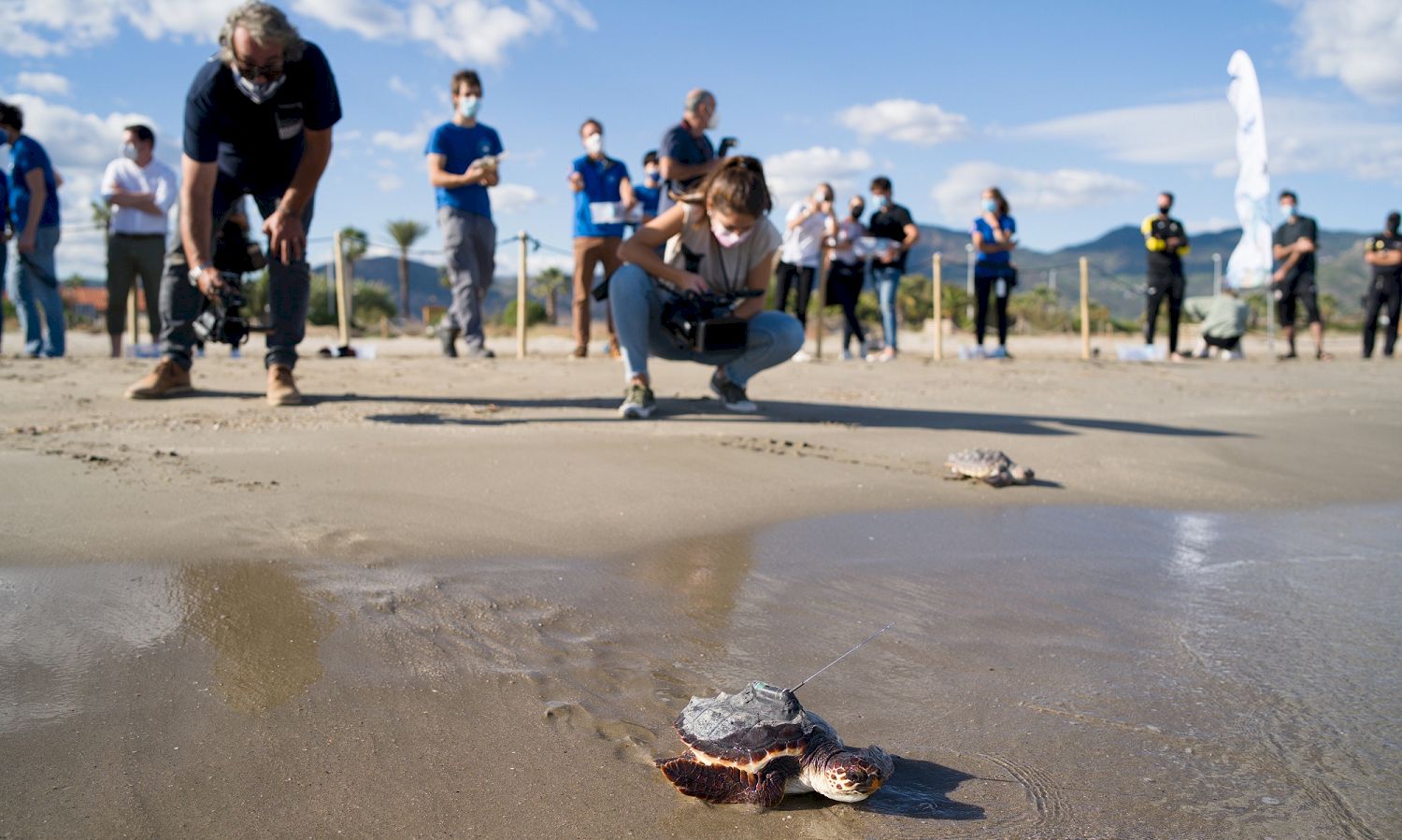 The Castelló nest provided 113 eggs, of which 32 were transferred to the Oceanogràfic Foundation where they were incubated. The remaining 81 were relocated to a nest subsequently controlled by Xaloc volunteers in a protected area of El Saler. Thanks to citizen collaboration, the complete laying – the fifth registered in 200 years in the Community – could be protected by the Community Stranding Network – formed by the Department of Agriculture and Ecological Transition, the University of Valencia and the Oceanogràfic Foundation – after the notice, first, to the Comprehensive Municipal Center for Security and Emergencies CIMSE 092, which mobilized a patrol of the Local Police and to 112..